Worship services and meetings canceled until further Notice
---
March 24, message
---
Message for May 17th
A note on the inspiration for today's liturgy segments: A couple of times during the past weeks, I've stopped at the church when the Food Pantry was active. They've virtually taken over the lobby and sanctuary for preparing food bags, which are then delivered to guests waiting outside to keep contact to a minimum. Though we're not able to worship in our building presently, it's still serving a purpose. It feels sacred to me.
-Bob Schultz
You open your gates of glory, O Lord,
you rush to the threshold to greet us.
No rank is too high,
no station too low.
You bid us enter in.
There is room, and enough, for all.
You ready your chariots,
not to carry you in grandeur
but to bring blessings to the people,
like a cornucopia, overflowing.
No one shall go hungry.
No one shall go uncounted.
No one shall go alone.
Many loaves are given, of one bread.
God] makes the creatures; the creatures don't make him. Starting from scratch, he made the entire human race and made the earth hospitable, with plenty of time and space for living so we could seek after God, and not just grope around in the dark but actually find him. He doesn't play hide-and-seek with us. He's not remote; he's near. (Acts 17:26-27, The Message)
They haven't come looking for God.
It's food they seek
at this place,
for now,
half warehouse, half assembly line.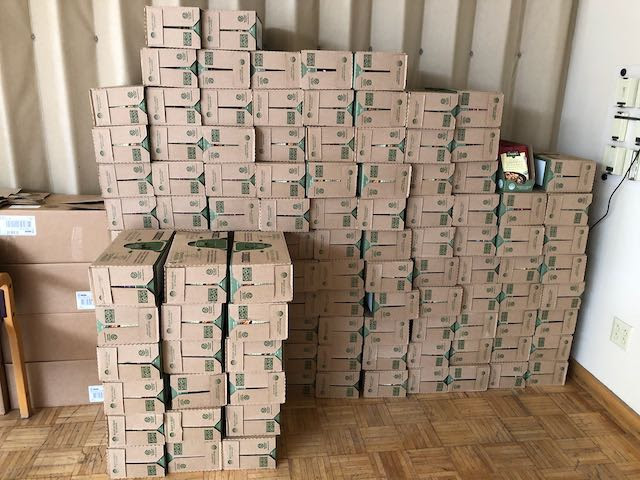 God is present
regardless.
Next to cardboard boxes,
tin cans,
banana bunches.
Standing beside out-reaching hands.
God
distributed
to those who come hungry.
As always.
A bag of sliced rye.
A container of cranberry juice.
"This is my body."
"This is my blood.
A holy mess
of a sanctuary.
Where
we are still
in communion.
"Make a joyful noise to God, all the earth;
sing the glory of his name; give to him glorious praise.
Say to God, 'How awesome are your deeds!'" (Psalm 66:1-3a)
---
"If you love me, show it by doing what I've told you. I will talk to the Father, and he'll provide you another Friend so that you will always have someone with you. This Friend is the Spirit of Truth. The godless world can't take him in because it doesn't have eyes to see him, doesn't know what to look for. But you know him already because he has been staying with you, and will even be in you!
"I will not leave you orphaned. I'm coming back. In just a little while the world will no longer see me, but you're going to see me because I am alive and you're about to come alive. At that moment you will know absolutely that I'm in my Father, and you're in me, and I'm in you.
"The person who knows my commandments and keeps them, that's who loves me. And the person who loves me will be loved by my Father, and I will love him and make myself plain to him." (John 4:15-21, The Message)
This is us, church.
We're not empty.
We're not abandoned.
The thing that you feel,
though we are apart?
It's the Spirit.
Sent
as promised.
Sheltering
where
we are.
The altar is covered and bare of chalice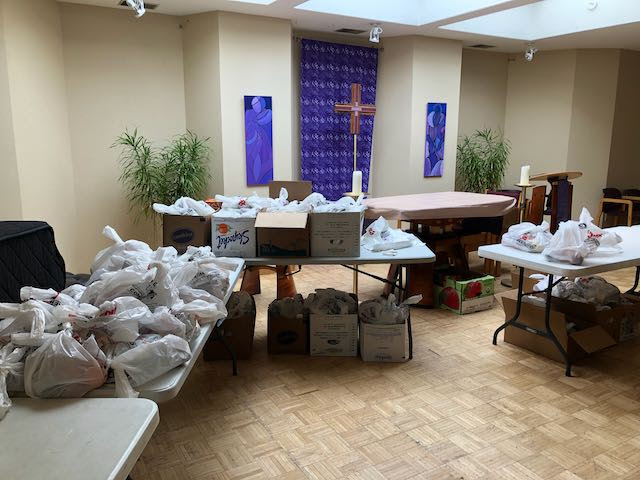 the chairs unoccupied and stacked.
They won't keep Jesus away
from where he said he'd be.
Dwelling
alive
in us.
Don't you see?
Processing…
Success! You're on the list.
Whoops! There was an error and we couldn't process your subscription. Please reload the page and try again.